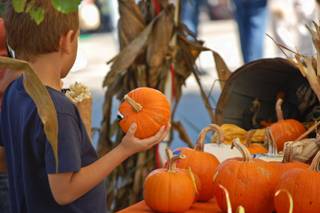 The Old Munichburg Association has held an annual Jefferson City Oktoberfest since 2000. Due to the pandemic, this year—on what is our 20th anniversary—the association will be hosting a "mini" celebration called Oktoberfest Picnic on Saturday, September 26, 2020, from 10 a.m. to 4 p.m.
This event has been modified to respect the Covid-19 situation.
Come and enjoy:
A variety of vendors
The Mid-Mo Old Car Show
Scaling back our event to keep us all safer means that the following will not be part of our festival this year:
Live music/main stage; beergarten and brats (some of our vendors may be selling food); Kids' Corner; and Dachshund Derby.
Our festival has always been a fundraiser for OMA. This year, however, it is simply a celebration of community, a chance to have some fun, and an opportunity to support our vendors and to shop locally. Local businesses will be having specials, sidewalk sales, and more.
As in previous years, the event will be centered on West Dunklin, Broadway, and Washington streets.
VENDORS
Because OMA is not using the event as a fundraiser this year, we are offering vendors a steeply discounted rate simply to encourage participation. Each space is essentially $35. Click here for the application form, which has more details.
Vendors may return the completed vendor application form with a check for the application fee, and their space will be confirmed.
If the event is cancelled due to a resurgence of Covid-19 and closure by the city or state, vendor application fees will be refunded.
If you are unable to join us this year, please plan to return to Oktoberfest on September 25, 2021.
SPONSORS
Our expenses will be lower this year, but it still costs money to put on even a mini festival. If you or your business are interested in being a sponsor, please contact event coordinator Alison Martin at 573-864-0540 or by email at oktoberfestjcmo@gmail.com.


For fun photos, updates, and reminders, follow the Old Munichburg Association on Facebook!